Welcome to Riderless Horses Voting Booth!
Thank you for being a part of the team!
I wish you much success on your rise through the levels!

Only 2 votes, per day, per site, per ISP. All others will be deleted.


WebLeagues runs on a 4 day vote week.
No voting Friday - Sunday

We are closed the last full week of the month.
Please no voting that week.
I will let you know ahead of time when we are closed.





The first place winner(with 2 self votes),
moves up to The League of Grasslands .

The second place winner(with 2 self votes)
moves to The League Of Oceans.




= Self Vote for the Day = 10 points


= Cheered in the Forum = 20 points


= Advances To Next Level


Games
Read The News Letter=10 Vote Points



Current Voting Time is....







~Forum~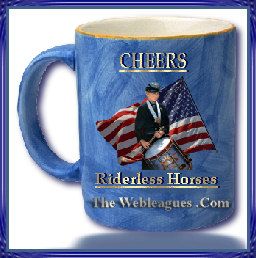 Support Our Troops


Post The Cheers in Forum Above